"The #1 issue in sports is concussion – and this is the manual for it."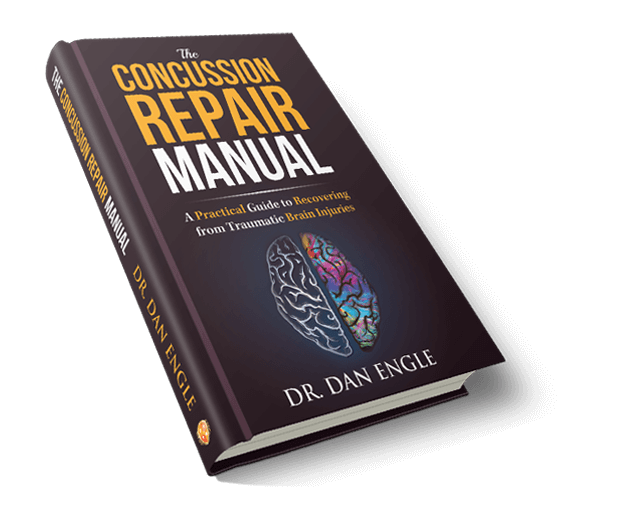 A practical guide to recovering from
traumatic brain injury
"Dan's CRM is required reading for concussion patients, their caregivers, and all allied healthcare practitioners who care for these patients. There IS a better way. This is it. "
~ Scott Sherr MD, Founder, Integrative HBOT
Head of Protocol and Innovation at Hyperbaric Medical Solutions
The Concussion Repair Manual is written as a user's guide for those suffering after head traumas and those that support them. It is one-part "textbook," packed with the leading research on medical technologies for healing the injured brain, and one-part "workbook," offering a step-by-step method for making and tracking a personalized recovery regimen.
Over the last 20 years, I've worked with thousands of clients who had been experiencing post-concussion symptoms for months and even years after their last concussion.
I have dedicated years of my life to creating the most comprehensive and effective concussion repair protocol packaged in this easy-to-follow course. Click below to learn more.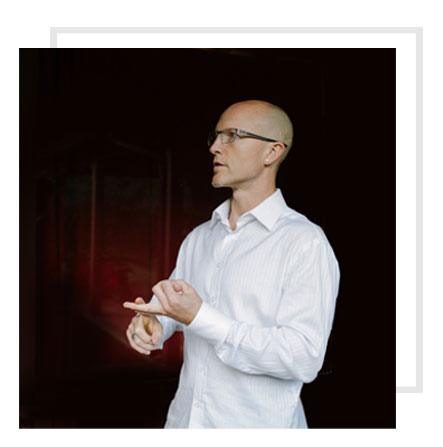 Dr. Dan Engle has a unique background in integrative psychiatry, neurocognitive restoration, peak performance medicine and psychedelic research. Dr. Dan unitizes his profound knowledge and experience to help individuals shift from illness and trauma to health and happiness. Dr. Dan's trans-disciplinary approach focuses on healing all aspects of the mind, body and spirit in order to help individuals achieve optimum health, wellbeing and sustained fulfillment.
Dr. Dan is the Founder of Full Spectrum Medicine, a psychedelic integration and educational platform; Co-Founder of Thank You Life, a non-profit funding stream supporting access to psychedelic therapies; and Creator of The Concussion Repair Program, a breakthrough holistic concussion recovery course designed to help people self-heal their concussions.
Dr. Dan is the author of The Concussion Repair Manual: A Practical Guide to Recovering from Traumatic Brain Injuries, as well as his new book, A Dose of Hope: A Story of MDMA-Assisted Psychotherapy.
Get the first chapter FREE + a bonus PDF, "Top 10 Foods for Brain and Mood"
Get Chapter 1 AND
Top10 Foods List, for FREE!
What's inside The Concussion Repair Manual?
The Concussion Repair Manual is partly a guidebook, which will help you to understand what processes naturally happen inside healthy brains, how traumatic brain injury derails these natural processes, and what that means for you.
It is also an overview of the most current, comprehensive TBI treatment tools and techniques that holistic and integrative medicine has to offer. Some of these therapies come from the newest frontiers in neuroscience, while others are rooted in ancient medicinal and shamanic traditions.
Next, you can really get to know yourself by using the worksheets included in the back of The Concussion Repair Manual. You will pay close attention to your symptoms, establish a symptom severity baseline, and systematically track your recovery progress. In the very last chapter of this book, you'll learn how to weave the various therapies together to create a personalized treatment protocol that works best for you.
"As a pro hockey player, I have dealt with several brain injuries as a result of contact on the ice. Unlike any other injury, with concussions there is more worry about whether you will ever heal properly. With The Concussion Repair Manual, Dr. Dan has given me a whole lot of confidence that I can improve and heal not only the past injuries, but whatever might come my way down the road."
– Jonathan Toews, Captain Chicago Black Hawks
Stanley Cup Champion, Olympic Gold Medalist
The old adage "everyone is unique" will be reiterated many times throughout the Manual and really cannot be said enough. It's tempting to judge resolution of these chronically held and often frustrating symptoms by expectations of "speed of cure" or "because that person got so much better so much faster than me." This Manual is not about curing anything. It is about working towards recovery in the best way for each person and assisting in tracking that progress.
The Concussion Repair Manual is intended for traumatic brain injury survivors who already have been medically evaluated and stabilized and are now in transition, gradually healing and returning to their lives, their relationships, and their day-to-day activities.
The Concussion Repair Manual should be used with the awareness, support and supervision of a local physician or primary care provider.
"A Game Changer: this book is the most useful piece of literature I have ever read on concussion. It gives patients all the tools, techniques and treatments they can use to heal themselves, as well as providing a workbook that lets them track their progress. It's also useful to doctors as the most comprehensive look at brain injury and all of the modalities currently available to treat it. In its class, it is the best book on the market."
– Matt Cook, MD, Founder, BioReset Medical
"No one plans for a brain injury, and no one knows what to do when they or their loved one is faced with one. With today's bombardment of conflicting information, it is near impossible to sift through the contradictions and sales pitches to find the tools that are going to be effective to optimize brain function and repair.
This is not the kind of information that you will hear from your standard medical doctor.The Concussion Repair Manual provides an immensely useful guide to navigate the turbulent waters of recovery by weighing the risks and unknowns to the possible benefits of particular therapies."
– Cavin Balaster, author of How to Feed a Brain, Creator and CEO of FeedaBrain.com and AdventuresinTBI.com
"After conducting over 550 interviews with the world's leading doctors, scientists and authors I have not run across a more complete protocol for treating concussions. Dr. Dan Engle covers concussions from every practical angle from physical health, proper nutrition, spirituality and even energy medicine. This book leaves no stone unturned. In your hands you hold the blueprint to heal your brain!"
– Justin Stellamn, Host for Extreme Health Radio
"What I especially like about the Concussion Repair Manual is that the book can also be used as a simple tool to get smarter and think better, even if you haven't had a concussion. Whether you are a physician, a patient or simply an optimal health seeker, book is a must-have for your personal health library."
– Ben Greenfield, Human Performance Consultant,
BenGreenfieldFitness.com
"People and head injuries are like snowflakes in that no two are ever the same. Likewise, the path of healing needs to be individualized based on each person's needs. The Concussion Repair Manual gives us the information, tools, and strategies needed to put together our own unique recovery plan. You can recover from head trauma to live and perform at elite levels. Dr. Dan and I are living proof."
– Andrew Marr, U.S. Army Special Forces (RET.), Co-founder of Warrior Angels Foundation, Co-host of the Warrior Soul Podcast, warriorsoulagoge.com
"When a problem has as wide a scope as traumatic brain injury, you need someone to tackle it from as many angles as possible, and Dr. Engle is exactly that guy."
– Aubrey Marcus
Founder of Onnit, AubreyMarcus.com