"The #1 issue in sports is concussion – and this is the manual for it."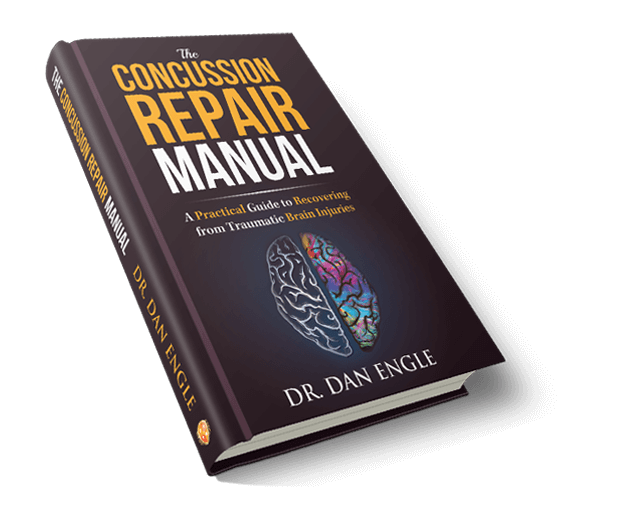 A practical guide to recovering from traumatic brain injury
The Concussion Repair Manual is written as a user's guide for those suffering after head traumas and those that support them. It is one-part "textbook," packed with the leading research on medical technologies for healing the injured brain, and one-part "workbook," offering a step-by-step method for making and tracking a personalized recovery regimen.
Dr. Dan Engle has a unique background in integrative psychiatry, neurocognitive restoration, peak performance medicine and psychedelic research. Dr. Dan unitizes his profound knowledge and experience to help individuals shift from illness and trauma to health and happiness. Dr. Dan's trans-disciplinary approach focuses on healing all aspects of the mind, body and spirit in order to help individuals achieve optimum health, wellbeing and sustained fulfillment.
Dr. Dan is the Founder of Full Spectrum Medicine, a psychedelic integration and educational platform; and Co-Founder of Thank You Life, a non-profit funding stream supporting access to psychedelic therapies.
Dr. Dan is the author of The Concussion Repair Manual: A Practical Guide to Recovering from Traumatic Brain Injuries, as well as his new book, A Dose of Hope: A Story of MDMA-Assisted Psychotherapy.