"The #1 issue in sports is concussion – and this is the manual for it."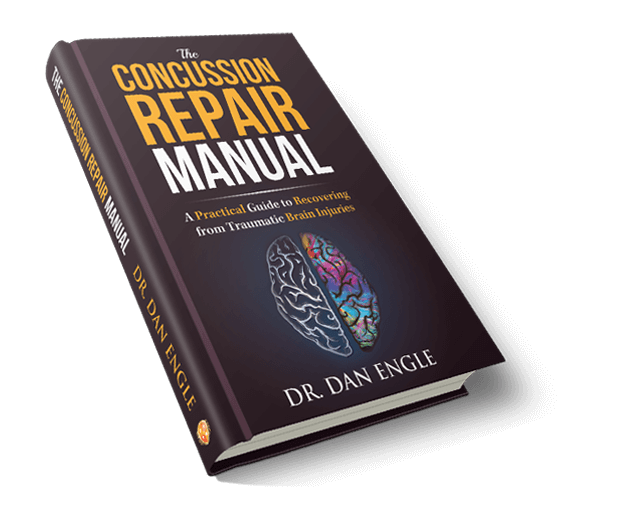 A practical guide to recovering from traumatic brain injury
The Concussion Repair Manual is written as a user's guide for those suffering after head traumas and those that support them. It is one-part "textbook," packed with the leading research on medical technologies for healing the injured brain, and one-part "workbook," offering a step-by-step method for making and tracking a personalized recovery regimen.
Dr. Dan Engle is Board Certified in Psychiatry and Neurology, with a clinical practice that combines functional medicine, integrative psychiatry, neuro-cognitive restoration and peak performance methods.
He lectures and consults globally and is the medical advisor to Onnit Lab,s the True Rest Float Centers and several international treatment centers using indigenous plant medicines for healing and recovery. His other programs include Freedom from Meds and Full Spectrum Medicine.